Pure Enjoyment!
The Garden District Band is a modern jazz group performing original compositions, songs from the Classic American Songbook, Great American Songbook, classic jazz standards, Bossa Novas, Sambas, Latin/jazz, ballads, swing and uptempo jazz. Presented with a very high level of musicality.
Over 9,000 hours of performance. The Garden District Band has performed seven nights a week since 2006. Available for your event and performances world-wide. This group is tight and likely to be slightly well rehearsed.
The Garden District Band is available from a trio to Hot-Groove Nine and also as a super-band combining the Garden District Band with a Brass Band ... this combination is musically amazing!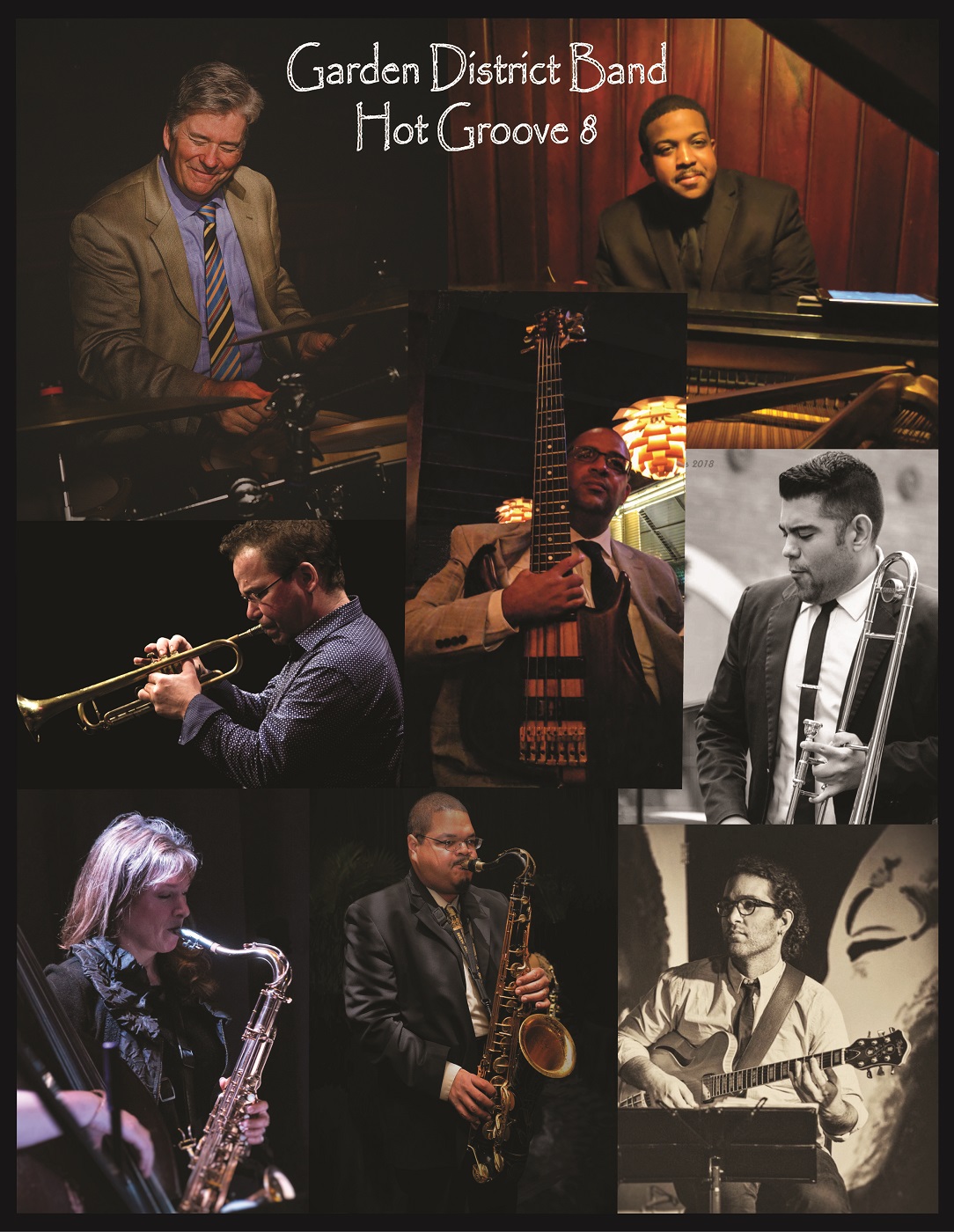 Contact and Contract the band...
If you'd like the Garden District Band to perform at your event, contact us: